Friends are the greatest gifts and most important part of our lives. So a day called Friendship Day is dedicated to all friends. True friends are always with us when we fall into trouble and are with us to enjoy our success and happiness. Life without friendship is said to be sky without sun. Do not forget to wish all your special days on Friendship Day 2023.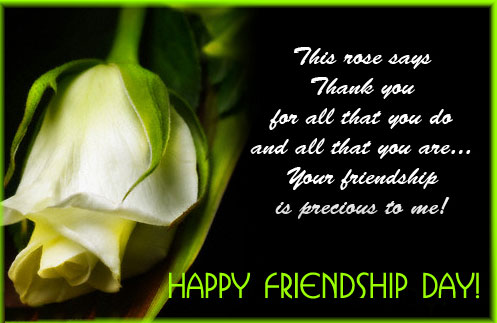 Friendship Day is an extra special day that is celebrated extravagantly in the entire world when people commemorate the most precious bond of friendship. It falls on the first Sunday of August. People from all over the world indulge in enthusiasm on this day. This day is a bright occasion and is a very important event in our society. Here is wishing Happy Friendship Day 2012 to each and every one.
You may like: Friendship Day Whatsapp DP Images, Wallpapers
Browse Best Friendship Day Status for Whatsapp
One of the most beautiful qualities of true friendship is to understand and to be understood.

The greatest gift of life is friendship, and I have received it.

Your friendship is a special gift generously given…happily accepted and deeply appreciated.

Walking with a friend in the dark is better than walking alone in the light.

Friendship is the only cement that will ever hold the world together.

It is one of the blessings of old friends that you can afford to be stupid with them.

My best friend is the man who in wishing me well wishes it for my sake.

Only a true best friend can protect you from your immortal enemies.

"A friend is one who believes in you when you have ceased to believe in yourself."

To my friends: You make life colorful and meaningful.

Friends are the most important ingredient in this recipe of life ..!!!

"A friend is someone who is there for you when he'd rather be anywhere else."

Friends are needed both for joy and for sorrow.

Friends are the family we choose. Happy Friendship Day!

True friendship multiplies the good in life and divides its evils.

"The love of my life is the love between friends."

Never leave your friends side unless you want drama

.

There may not be something between us to remember forever but there is something that will not make us forget each other, our friendship.

A friend is someone who knows the song in your heart and can sing it back to you when you have forgotten the words.

A true friend is a treasure that lasts a lifetime.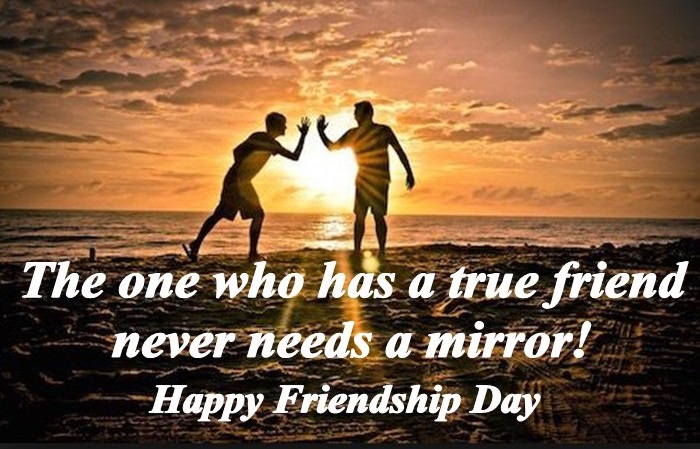 You have been the best friend ever. Supporting and cheering me on. I hope I can reciprocate the kindness you have shown me all this time.

Good friends will share the umbrella. Best friends will steal it and yell: RUN LOSER RUN!

A single rose can be my garden… a single friend, my world.

Friends are notes to life's great songs. A melody that carries you along!

Friends are the family we choose. Happy Friendship Day!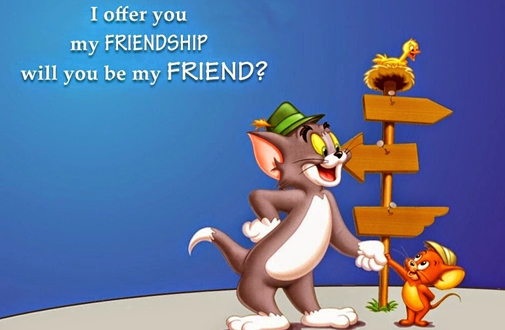 Friendship Day is the most fascinating day of the year. It is commemorated around the world, across diverse cultures and social segments. On this day, friendship day is observed with great merriment and vigor with friends throwing parties and exchanging friendship. This day is one of the best and most rejoiced celebrations of the year. Friendship is a very significant relationship that is most nurtured and valued in the world.
Friendship Day WhatsApp Messages
Friendship is a little more trust,
A little less try,
A little more laugh,
And a little less cry,
A little more WE and a little less I
Happy Friendship Day!!!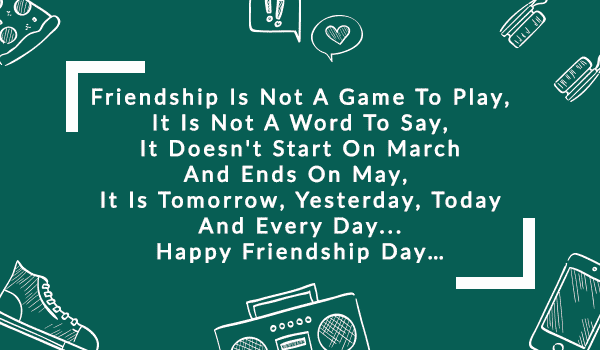 FRIEND means–
F=Free from all formalities
Right to say anything
I=In anyway
Either good or bad
No sorry no thanx
D=Daatnaa peetnaa allowed 24 hours
A friend is SWEET when it's NEW,
It's SWEETER when it's TRUE,
AND YOU KNOW,
It's SWEETEST when it's YOU.
!!Happy Friendship Day!!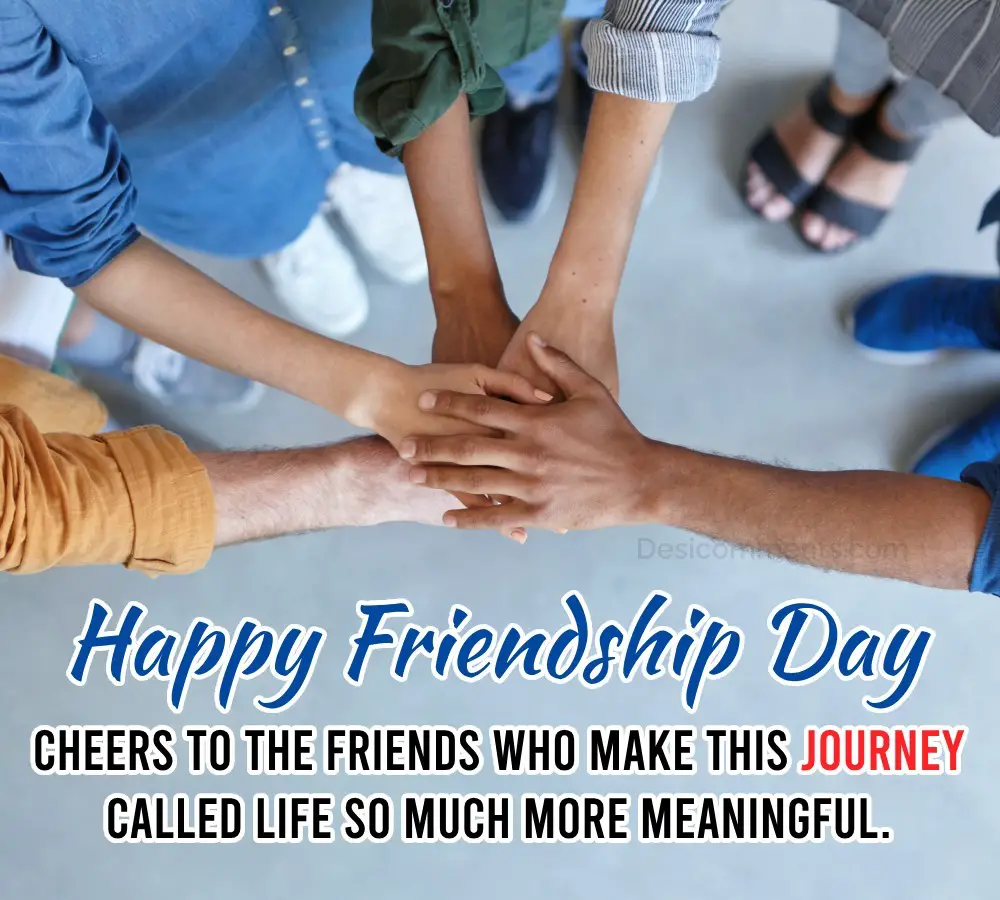 Some friendships are like Tom and Jerry.
They tease each other;
Knock down each other;
Irritate each other;
But can't live without each other!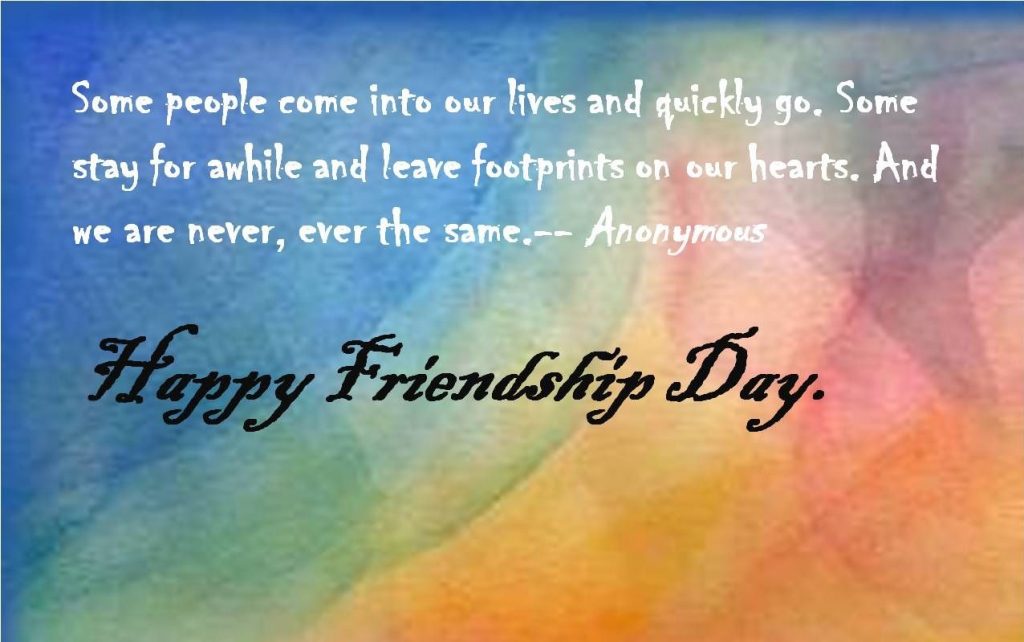 My girlfriend is Hot Water,
Lover is Mineral Water,
Wife is Corporation Water,
The relationship is Kaveri Water,
But "FRIENDSHIP" is pure Rain Water!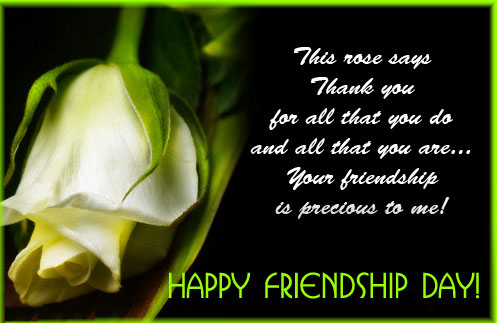 Flower remembers bees,
Fish remembers water,
The tree remembers the rain,
At this moment I remember you!
To say happy friendship day to U!
FRIENDSHIP isn't how U forGet but how U forgive,
Not how U listen but how U UnderStand,
Not what U see but how U feel,
and not how U Let Go but how U hold oN!!!
HAPPY FRIENDSHIP DAY!!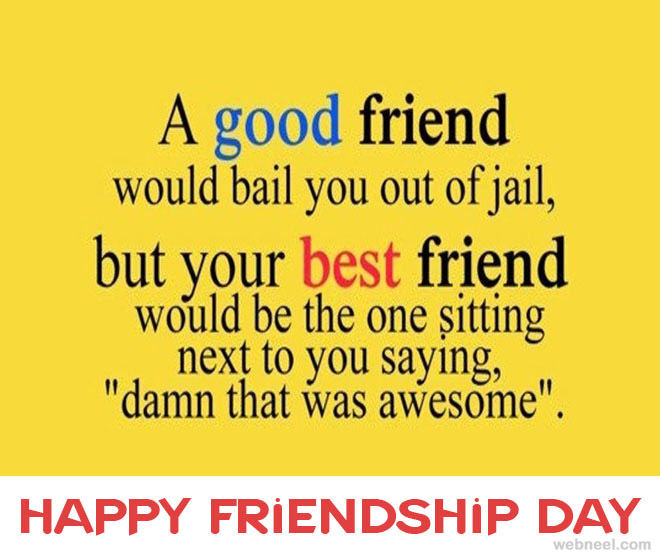 Today we are going to share Happy Friendship Day Status for Whatsapp in Hindi and English. Friendship Day is a festival of friends. This day is celebrated on the first week of August every year. This year, this day will fall on the 4th of August 2022. Nowadays, most people use WhatsApp on their phones. On friendship day, all boys and girls send the best messages and status to each other to express their feelings of love and care.
Read also >> Friendship Day Quotes 2022 (Hindi, English, Marathi)
Being a friend means treating another person with kindness and care as they mean too much to you. Check the Happy friendship day whatsapp status 2022 from the below collection. You can download the best messages and statuses from our collection of friendship days. We understand the importance of friendship day so have compiled our friendship day collection here. Happy Friendship Day 2022 to one and all.