Women all over the world are getting really creative when it comes to converting underwear into outerwear. This is a trend that is visible almost everywhere nowadays.
Almost any piece of underwear or sleeping clothes has found a way to the fashionable world. From camis, to an everyday essential throw-on wirefree bra, there is no undergarment that has not been transformed into a daily outfit or a night outfit.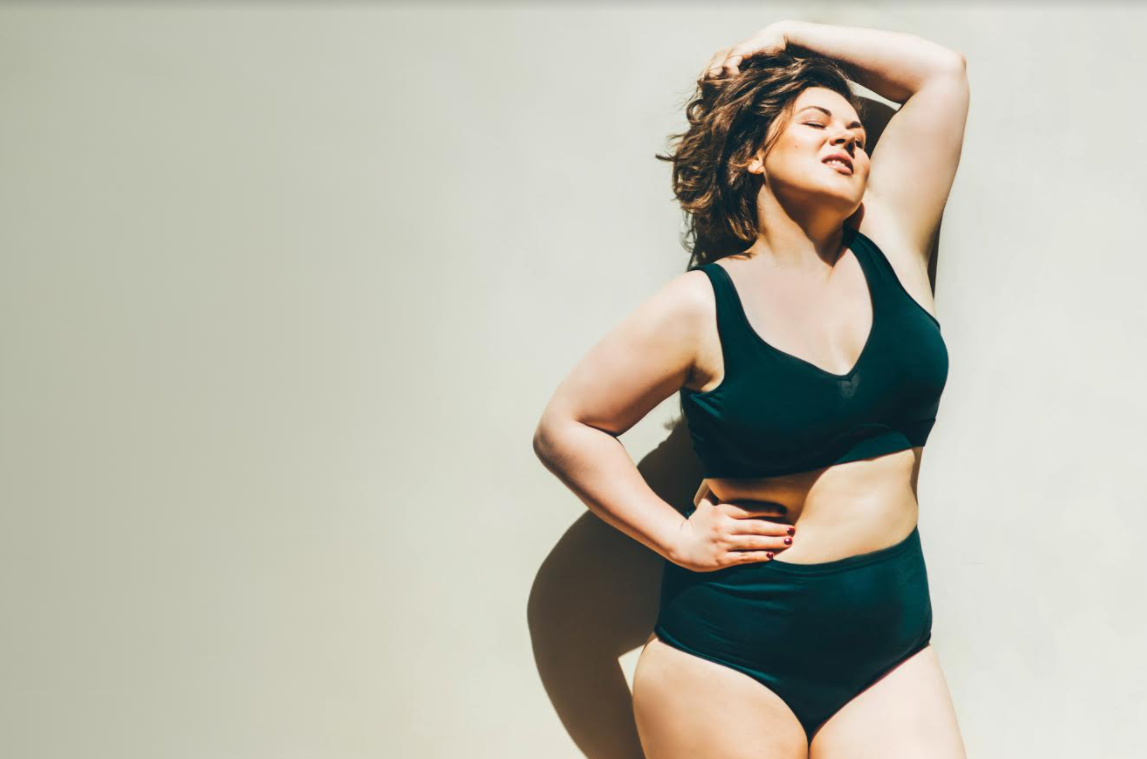 What is most interesting about it is that you can create your own outfit with different undergarment pieces; it is just a matter of how bold you are to show your skin. And, there are tons of combinations you can put together when it comes to styling your outfit.
We have reached an era where undergarments are no longer confined to the bedroom or to be concealed, we are living in a time that allows us to wear them as outerwear. Moreover, with a little bit of good taste, we can create stylish, chic and incredibly sexy outfits with just a lingerie bodysuit. How amazing is that?
Of course, there are many people who are still struggling with this trendy idea, and it is logical as not everyone has the same taste, and not everyone likes changing things around. However, before dismissing the idea, they should this trend have come a long way. From the Victorian era, dresses included a corset to transform the female waist into an hourglass form. Moreover, if you recall, Madonna made the bullet bra and corset in the 80's and 90's. Nowadays celebrities like Rihanna and the Kardashian sisters are reaffirming this trend, introducing it as an outfit capable of being worn on many occasions; from daily walks around the city, to nights out with friends or red carpet events.
So, if you would like to try creating inventive outfits with your lingerie or undergarments, here are a few guidelines.
Hacks and tips to create your outfits with your own undergarments
* If you own a corset you can wear it over a t-shirt, a dress or a top. It is like an oversize belt, highlighting your female figure.
* A lingerie slip can be worn as a dress, it is just a matter of adding the right accessories
* You can match a camisole with a pair of jeans and some boots, or under your favourite cardigan, to create a glamorous outfit. You can even try it out under a suit for a formal event. The trick with camisoles is to keep it simple.
* A bra as a top is the most popular option of all. There are several types of bras to create different looks. In addition, you can combine them with different outfits. You can look chic or sexy,
you just have to dare. A trick to pull this outfit off is layers; you can wear your bra under a layer of clothing. For example, you can wear an everyday essential throw-on wirefree bra under a ripped t-shirt or a sheer bralette under a blazer. Either of these options look amazing with high-waisted bottoms. This combination works almost in every type of body. Of course, if you are bold enough you can wear it without a layer above and just show your beautiful bra off.
* As with bras, you can also wear lingerie bodys or bodysuits. They are like equals. They can be combined with the same garments as bras, but are usually sexier. Especially if they are made of lace and see-through fabric.
Steps to help you build your look
If you are feeling a little bit lost and don't know where to start, you can follow these steps
* Visualize the style and type of silhouette you want to create. Is it glamorous, sporty, flowy, sexy?
* Pick a key piece of clothing, the one that must be a part of your outfit, and then keep complimenting with other pieces and accessories, but always based in that key piece of garment
* Remember to work with layers
* Treat your underwear as any other piece of clothing. Add your favourite accessories and jewelry to personalize your look.
* Play with texture, try different kinds of fabrics.
* It is important to know what makes you feel comfortable in general, when it comes to your outfits, and keep those concepts in mind when trying to create your lingerie outfit. For example, if you normally don't like to show off your stomach, don´t wear a bra as a top, instead you can wear a body with opaque fabric.
* Just be yourself. And, if you feel insecure the first time wearing lingerie or undergarments as outerwear, just remember that you are dressed. Underwear is clothing!