"There is no greater agony than bearing an untold story inside you."  – Maya Angelou. The internet and global digitalization have provided us a steel-strong platform to express our feelings and showcase our ideas. And there is no way more powerful that Storytelling to put your ideas into the world. Videography is one such art form that allows you to tell your story. Whether you are an independent content creator, a film-maker seeking inspiration, or an advertising agent, creating striking videos is the most effective way of conveying a message.
While it has become incredibly easy to create videos with the easy accessibility of applications and online video editor, most content creators find it tough to create videos that do well on online platforms like Facebook, YouTube, or Instagram.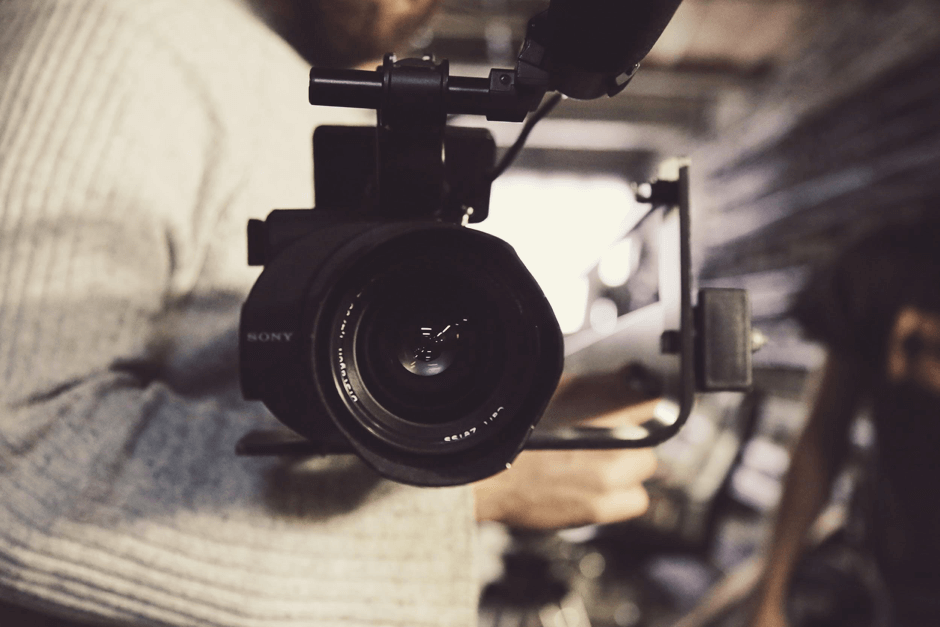 Here are a few things that you must keep in mind while creating any form of video content:
Understand the purpose of your video
Every video that is created can be broadly classified into certain categories as per the content type and purpose. If you wish to create a video for brand promotion then your content shall be persuasive. Although your content type will be informative if it is a tutorial or DIY video. Even film videos are classified into various genres and types as per the kind of content that is portrayed. You must understand the purpose of your video and adapt to a particular videography style. Comprehend your aim behind creating the video, for instance, do you aim at educating people or entertaining them? Is it to create an impact or generate leads? The creation process must always commence after you lay down the purpose that your video is expected to serve.
Contemplate the composition of your audience
The fundamental secret behind creating successful video content is to know your audience. Through research and strategy, you must decide the target group that you think will consume your content and understand its composition. You must then plan your content in their direction. It is pivotal that your video content resonates with the consumer behavior of your target audience. You need not worry about the implementation of your ideas in such an initial stage. If you can ideate it, you can execute it. With the help of applications like the online video maker and more, you can bring your well-engineered ideas to life.
Strategize a storyboard
Every video needs to tell a story. A video without a storyboard is like a house without a foundation. You must always have a layout of the series of events that you plan on showcasing through each frame of the video. A storyboard shall also help you have a pre-planned schedule for the shoots and editing sessions. Videography becomes a million times easier with a smartly strategized storyboard.
Capture videos and images
After you have established your storyboard, it's finally time to get your cameras rolling. You need not hoard many pieces of equipment at first. You can begin recording short videos from the back camera of your smartphone as well. If you arent tight on budget, you can get a reliable stabilizer for steady handheld shots and an external microphone for clear sound. Make sure that you capture videos in landscape mode while always placing your subject in the center of the frame. Use various angles in your video to give it a dramatic and a more impactful effect.
Manufacture your dream video
The online video maker shall take it from here. You can easily edit your video content without putting in too much hard work. The online tools help you apply after effects and animations in your video to make it more visually appealing and impactful. You can manufacture a full-fledge movie-like video by stitching your raw footage and making the necessary alterations in the timeline. You can also add watermark text or logos in your video through the application. Add your soundtrack to the video or browse through a diverse range of music on the app.
Tell your story through social media
After your video is rendered and ready to be shared, you must step back for a bit and recheck for errors in your video. A quick hygiene check can save you from major video ruination. Use various social media platforms like Instagram and YouTube to share your content. You must post your video on all relevant social media platforms in order to garner maximum audience engagement. Track the performance of your video through google analysis and various analytics tools. Make sure to insert effective CTA in your video to increase traffic to your YouTube channel, website, or social media profile.
The effective, intuitive, and user-friendly applications for creating professional videos not only save time but are also the most economical tools of content creation. Unleash your creativity and tell your story to the world.